Zubr Virtual and Augmented Reality
Zubr's Story
Zubr is one of the UK's top studios for augmented and virtual reality innovation
Coming from a visual effects background, we started researching hologram capture and mixed reality in 2014. Now we develop groundbreaking XR content including room scale VR, custom-built mixed reality viewers and augmented product showcases.
We take pride in building bespoke, cutting-edge experiences that raise audience engagement to the next level – whether it's in a museum, at a trade show or for internal business use.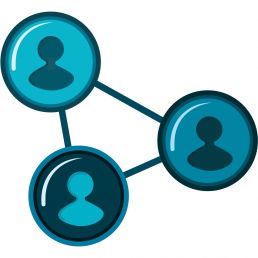 Our skills are specialist, but our clients diverse
We have worked with Aardman, Oracle, The Eden Project and We the Curious. Visit the clients page to see the full list.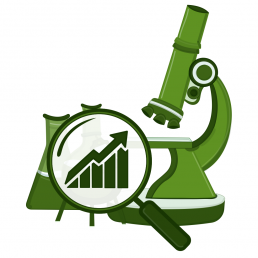 Commercial innovation powered by research
Our unique business model allows us to deliver creative content powered by the latest tech innovations, breaking new ground with every project we complete. Visit the How we work page to find out more.
Immersive is our core business, not a side hustle
There are broadcasters, visual effects houses and game studios who will tell you they are AR/VR specialists. Make the comparison yourself by viewing our comprehensive portfolio.
Immersive innovation is our business model
There are three stages to our business operations:
Technical and creative research
Our continuous research keeps us aligned with our passion for exploring the unknown. Our developers experiment with promising new AR and VR tech within a month of release to understand how we can use it, whilst our artists explore new creative concepts and applications. The practices learnt from this are added to our roster of ideas to be put forward to our clients or turned into service offerings.
Commercial XR applications
Our unique immersive experiences have been deployed across the world and have been experienced by tens of thousands of people. What makes our content stand out is how our commercial work is built on the foundations of our R&D work. Much of this is in the form of bespoke projects, but some concepts are commercialised into a service or product, such as mixed reality video compositing, 3D scanning and holographic capture.
Reinvestment and R&D tax credits
The final step is key to how we sustain our business. We reinvest at least 25% of our annual profits directly into new research activities, alongside resources from government R&D tax credits. This ensures we can continue to be one of the most innovative studios around (without going bankrupt or being owned by Google!)
Meet the team
The Zubr team is a close-knit family. We are made up of directors, designers, developers (and doggos).
Our skills might be specialist, but our clients are diverse
Work with Zubr
Fancy a career working in immersive media content? Here's your chance to join one of the UK's fastest-growing AR/VR companies at our studio in Bristol.
Unity Developers
We have catalogued a large number of applicant Unity developers and other developers, as such we are not currently accepting speculative developer/coder applications.
Current vacancies
We are actively looking for candidates with experience/skills in the following areas:
3D Artists: 3D modelling, animation and rigging – UVs, normals and textures – optimisation for real time, lighting and scene building
Production: Production and studio management
For these roles, we are looking for candidates at junior/mid experience level looking to move across to the exciting world of AR and VR, but no prior experience of this industry is necessary. We are looking to fill these roles at Zubr HQ, as such remote or freelance candidates would not be suitable.
Benefits of working at Zubr
Participate in very diverse and exciting projects for great clients
Develop and play with experimental and top-of-the-range VR and AR technologies
Generous company pension
Flexible working hours
Lots of biscuits
If you are interested, please send an email to info@zubrvr.com with 'Zubr job application' and your area of expertise in the subject line, with your cover message and portfolio links in the body of the email, with any CVs attached. We will get back to you as soon as we can. We look forward to meeting you!
We do not accept applications from recruiters.